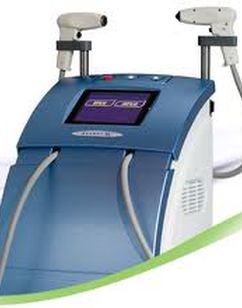 Accent Your Body Skin Tightening and Cellulite Reduction
Accent Your Body Radio Frequency Thermotherapy is an innovative, non-invasive and painless way to tone and tighten loose or sagging skin around the face, neck or stomach, and reduce the appearance of cellulite on the front or back of the upper thighs. For additional information about Accent treatments and a before and after photo gallery,  visit http://www.accentyourbody.com/.
Skin tightening for face or stomach                                               $200
Cellulite reduction for front or back of thighs                             $200
Lipotropic (Fat Burner) Injections
Vitamin B12 has a long and established history of boosting energy and improving overall well-being. Add the fat burning MIC (methionine, Inositol and choline) amino acid complex to it and it creates a super-charged, fat-busting addition to a good diet and exercise routine to help get those stubborn pounds off.  It can be used weekly for help with weight loss or biweekly or monthly for general health. Click here for an In-depth description of how and why each of the amino acids in the MIC complex actually works.
Individual injections:   $15 each
Vial of 10 injections:    $120 / 10 injections